Weegames
Weegames is a fact-based fast-paced minigame collection. The more games you beat the faster it gets. The minigames involve tanks, reversing gravity, and beating up a boxer using an amusement park ride. There are 52 minigames in the collection.
Controls:

Mouse: Point, click and drag
P: Pause
Editor:

The editor used to make the minigames is included in the downloadable version.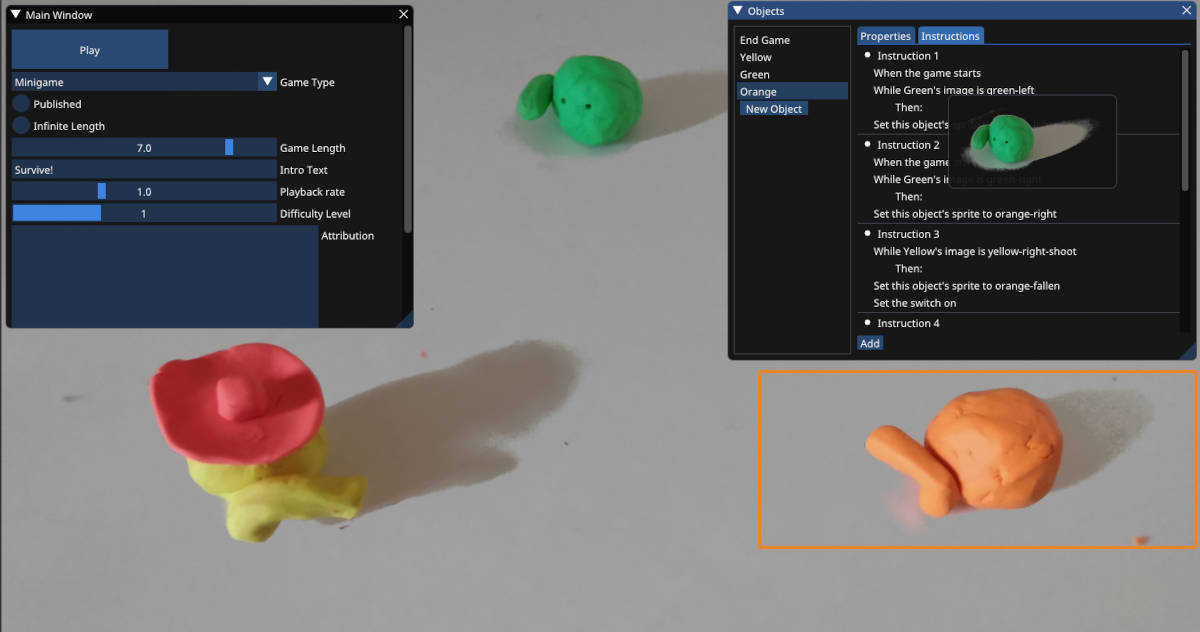 Install instructions
Extract the files then run weegames.exe